Second one and I'm already behind schedule lmao
My goal was to shoot for a new newsletter every Monday and I have already failed, so clearly the lesson here is Never Try Anything.
This past weekend was Weddingpalooza (congrats Emily and Alex/Steph and Rob!), so we only had time for one movie this week and I was awake (perhaps unfortunately) for the whole thing. Therefore, I'll be including roughly half of the films I saw at this year's Maryland Film Festival and will do the other half next week along with anything else I saw.
If you're fairly local and haven't been to MDFF, you really should. The recently renovated SNF Parkway theater is beyond cool — a fascinating mix of the original architecture and modernity. The lineup is great, the staff and volunteers are exceptional, and surely you deserve to treat yourself to a weekend (or all four/five days if you're bourgeois filth and can afford the tickets/time off) of great indie films? Plus, you might even spot John Waters! It's great. I love Baltimore and I love the festival.
Okay…onward!
---
THE MOVIE I ACTUALLY SAW IN THEATERS: DARK PHOENIX (dir. Simon Kinberg, written by Simon Kinberg; John Byrne, Chris Claremont and Dave Cockrum [The Dark Phoenix Saga]; Stan Lee and Jack Kirby [X-Men comics], starring James McAvoy, Michael Fassbender, Sophie Turner)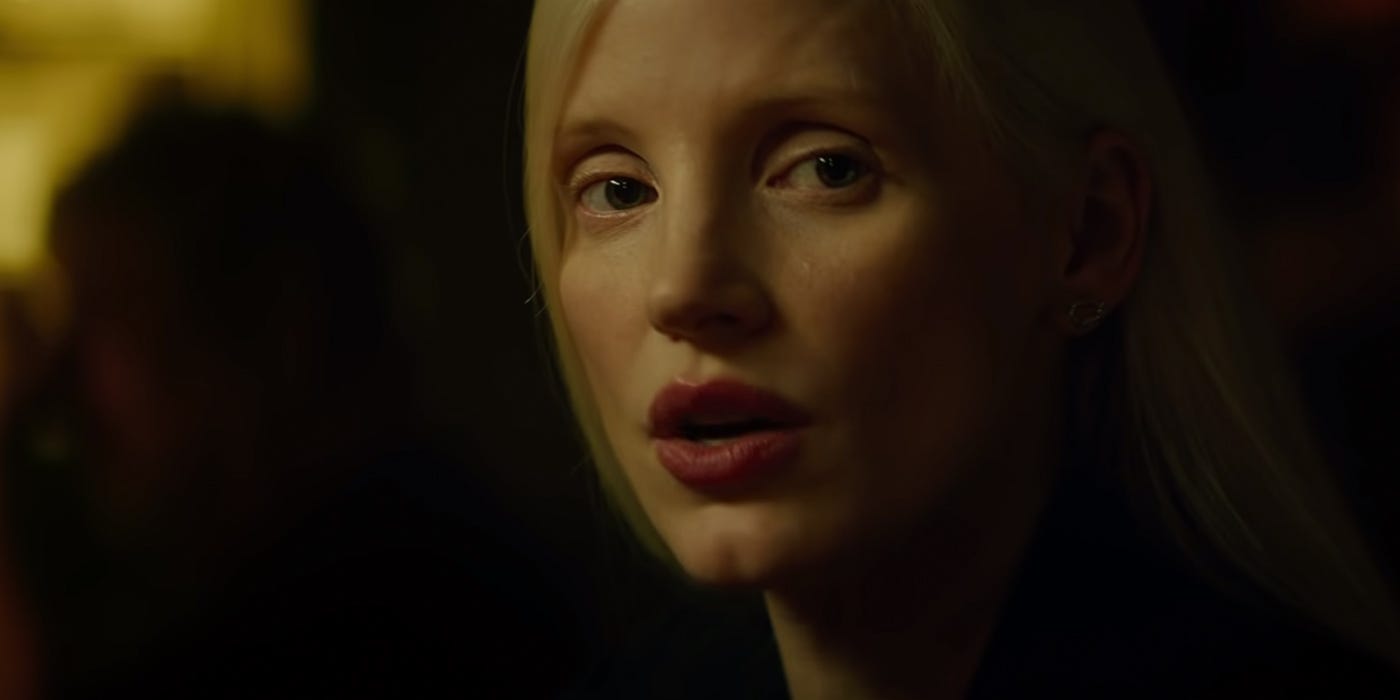 (Pictured: Jessica Chastain in half-baked Yolandi Vi$$er cosplay)
I swear…the things I do for Michael Fassbender.
I am not super duper invested in comic books, or comic book adaptations in general. I like Marvel/DC movies to the extent that they're fun to watch and nice to look at most of the time and even if they're not it doesn't matter because I promptly forget about them as soon as I leave the theater (with some exceptions).
That said, few movies are as instantly forgettable as DARK PHOENIX.
Something about X-Men in general just doesn't resonate with me. I think the over-arching theme dealing with mutants and humans clashing and then coexisting and then clashing again is fascinating. I just don't really care about any of the characters or storylines. I've seen all the First Class X-Men movies and couldn't tell you what happens in any of them except for X-MEN: APOCALYPSE when En Sabah Nur (Oscar Isaac) touches a television and growls "LEEEEEARNINGGGGG" because when that happened Sean and I couldn't stop laughing for twenty minutes. Even so, I'd seen all of them and I am a completionist, so the time has come to finish the set.
I don't even know how much more space I want to spend on this because I've never seen an end to a franchise (or at least a phase of a franchise) as lackluster as this. There is one (1) cool sequence on a train and that's it. Michael Fassbender isn't in it nearly enough (though I grant that this is purely personal taste, but c'mon). Nobody really gives a stand-out performance. None of the characters really go through any sort of meaningful growth or change. Jean Grey certainly goes through the most change, but it's not really clear to me why that matters in the context of the entire phase of X-Men movies…and I guess it doesn't because she's only also in APOCALYPSE. So it's baffling to me that this story, this character, is where the story ends. But at least it's under two hours, eh?
Anyway, LOGAN is the true ending of the story, I don't make the rules, don't @ me.
---
MARYLAND FILM FESTIVAL: PART 1
BEING IMPOSSIBLE/YO, IMPOSIBLE (dir. Patricia Ortega, written by Enmanuel Chávez and Patricia Ortega, starring: Lucía Bedoya, Belkis Avilladares, María Elena Duque)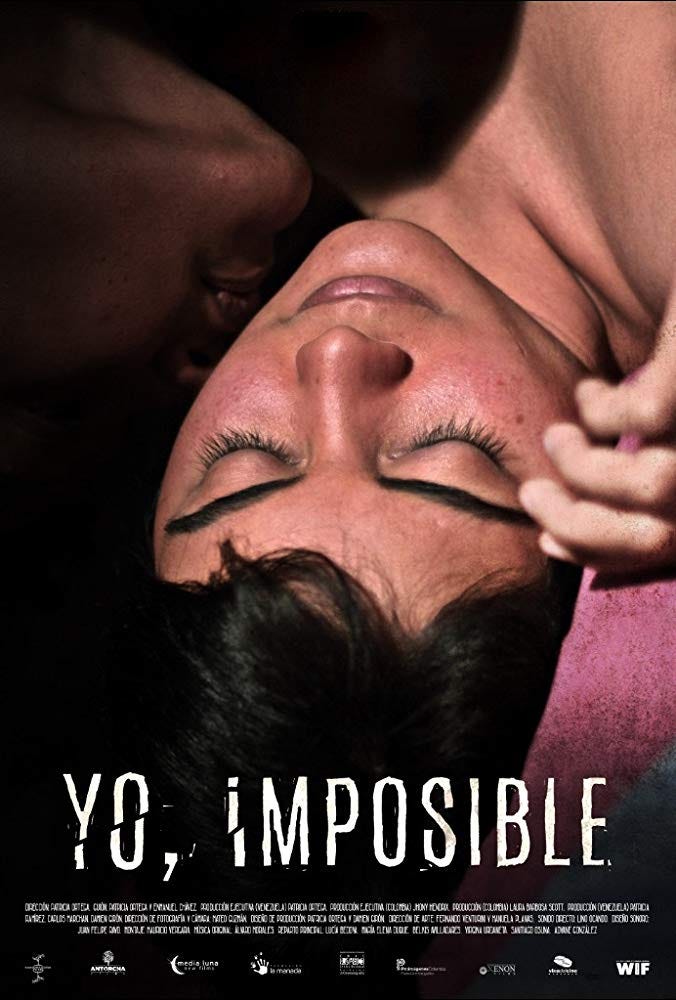 Quick synopsis: Born intersex, the protagonist was raised as a woman and eventually discovers that she had undergone several corrective surgeries and now must grapple with this information as she tries to find her true identity outside gender binaries.
It's hard to be critical towards this film because I want more of these kinds of stories, but the way this particular story was told just wasn't for me. It's only 97 minutes long, but the pacing of the story makes it feel twice as long to me. I FOR SURE fell asleep and I feel REALLY BAD about it. I hope you'll check this out wherever you can (not sure when/where it'll be available) because there is a dearth of stories about intersex folx and they deserve to be seen. Just because this movie wasn't for me doesn't mean it won't be for you, and that's really the spirit of this newsletter and art in general.
TITO (written and dir. Grace Glowicki, starring Grace Glowicki and Ben Petrie)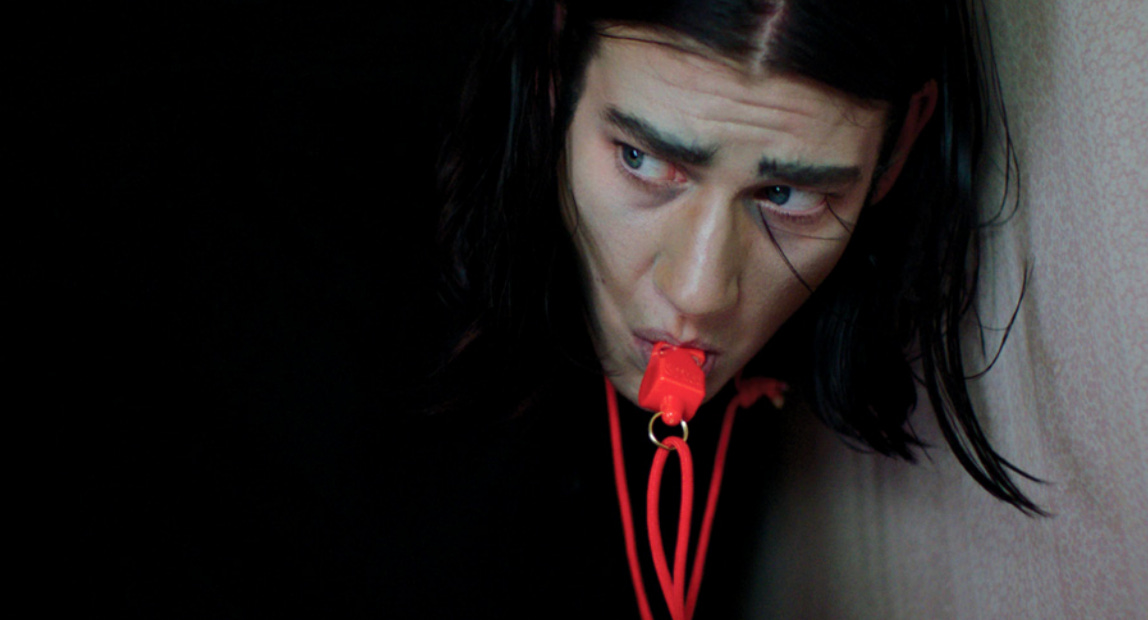 Quick synopsis: Inseparable from his red whistle and his house, the paranoid Tito's world is turned upside down one day by a friendly neighborhood stranger breaking into his house, cooking breakfast and offering tokes of weed — but when the affable fellow overstays his welcome, it may turn our that his motives may not all be good.
This movie is weird. It's not the weirdest movie I've ever seen, but goodness gracious it is just incredibly strange. Even now, nearly a month later, I'm not sure if that's a good or bad thing. The plot is extremely thin and much like Tito's neighbor (played Ben Petrie, who may be the most Canadian man I've ever seen), the premise wears out pretty quickly. I think this would have worked much better as a short film. The soundtrack kicks ass, though.
MIKE WALLACE IS HERE (dir. Avi Belkin, starring Mike Wallace)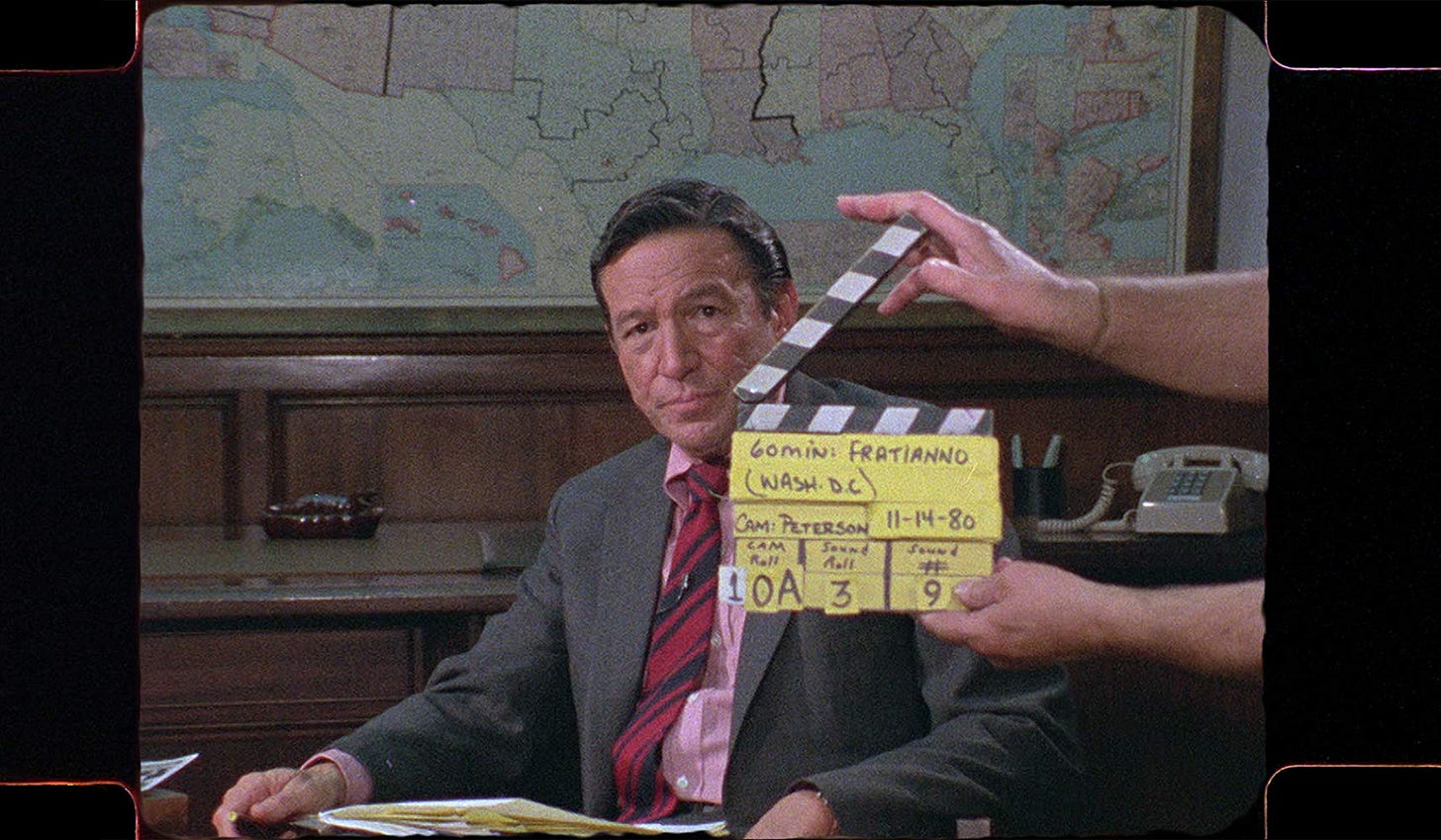 Quick synopsis: a look over the storied career and rocky past of Mike Wallace, the influential journalist and original host of 60 Minutes.
60 Minutes is one of those programs where the magnitude of what it did and where it went never really registered with me. When I was younger, I watched a lot of programs on CBS with my mom, but 60 Minutes wasn't one of them. As influential as it was and continues to be, it never registered with me except for the short bumpers that would come on during commercial breaks, always ending with the iconic ticking sound of the stopwatch and the 60 Minutes logo.
One of the reasons I bought a ticket for this screening is because I knew Mike Wallace existed on some level, but never knew how much of a powerhouse he was in investigative journalism and I felt like that was a serious misstep in my cultural education. This documentary works very hard to correct that and ultimately succeeds. Created almost entirely with archival footage, MWIH interrogates the master interrogator, taking us through his rich career and troubled personal life. It also serves as a commentary on investigative journalism today and how we've reached our current tipping point. Definitely one of the highlights of the festival for me.
THE HOTTEST AUGUST (dir. Brett Story) (no relation)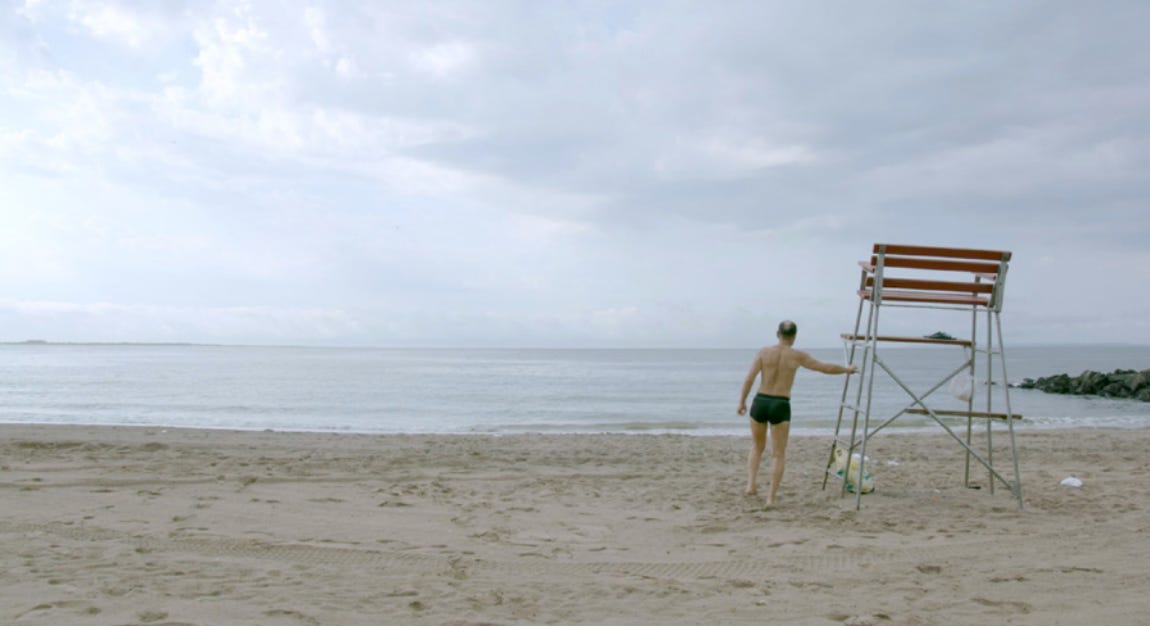 Quick synopsis: explores the hopes and lives of citizens in NYC during one of the hottest summers on record.
If Mike Wallace Is Here was the highlight of the documentaries I saw at MDFF, this was…not that. I honestly couldn't wait for it to be over. The idea was that these ordinary people would share their hopes and dreams and fears for the present and future and it would serve as a parallel for climate change, late-stage capitalism, etc. It doesn't. The film is an incoherent mess and the subjects range from possessing a modicum of sophistication in their responses to being opaquely racist (the film opens with two men talking about how "illegals" have ruined wages because they'll work for less…you know, the typical "they terk er jerbs" bullshit that places no blame or even mild scrutiny on the higher-ups that are willing to hire undocumented citizens because they're willing to work for less pay), so it's hard to invest in some of the subjects.
If THE HOTTEST AUGUST succeeds at anything, it's creating a watching experience equivalent to a hot August day: slow, frustrating, and lasting far too long.
THE MOUNTAIN (dir. Rick Alverson, written by Rick Alverson and Dustin Guy Defa, starring Tye Anderson, Jeff Goldblum, Hannah Gross)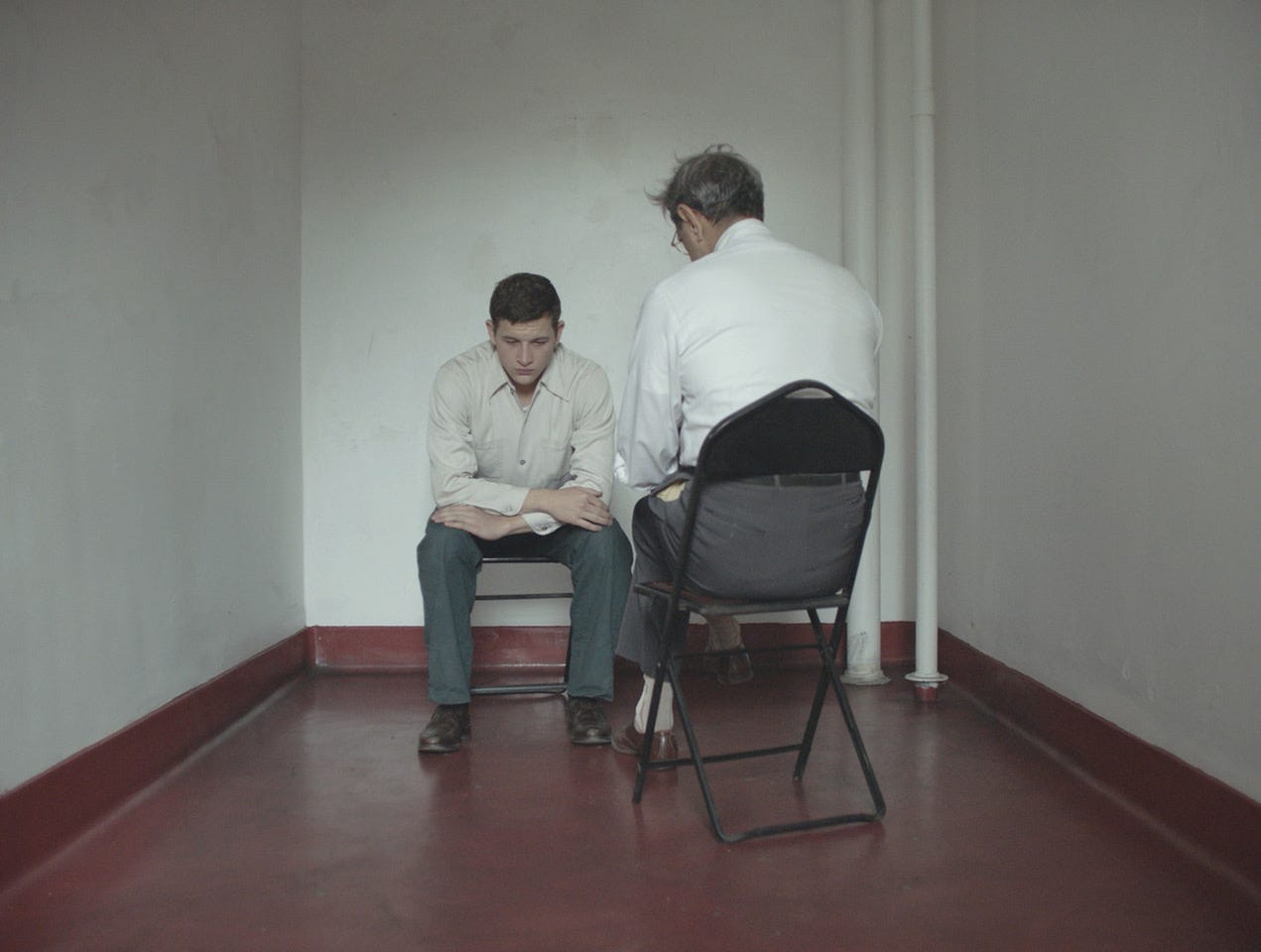 Quick synopsis: Set in the 1960s, a young man working at an ice rink is now orphaned after the sudden death of his father (his mother died before the events of the film) and connects with a doctor who specializes in lobotomies.
Oh, boy. Ohhhhhhhhh, boy. The things I do for Jeff Goldblum.
I fucking hated this movie. When I wasn't falling asleep, I was practicing eye exercises so that next time I wouldn't pull a muscle from rolling them so hard, so many times. It is SO slow, it is SUCH a downer, and the incredibly bizarre Q&A with the nauseatingly pretentious director did absolutely nothing to improve my opinion on the film. Spoiler alert: the viewing experience is a metaphor for what it's like to be a post-op lobotomy patient! That is an actual thing the director actually said. I hate this movie and I hate him.
I wanted to try at some constructive criticism and not just spew hate vomit everywhere, but I don't know if I can really give any and the director made it pretty clear during the Q&A that it wouldn't matter anyway. Even if I liked this film, I would be EXTREMELY hesitant to recommend it to anyone that wasn't already familiar with the director's body of work.
I also think at one point during the Q&A he said something to the effect that people who like mainstream films lack the ability to really feel and understand films of this caliber and I really almost walked out lmao. Apparently I'm just a big dumb idiot who likes coherent, interesting storylines and pretty colors so that's fine. I'm okay with that! Feel free to continue depriving yourself of nice things and die mad about it.
---
That's that on that! Again, sorry this one is such a bummer, but I refuse to be the only person suffering from the consequences of my own actions. Expect a much more positive set of reviews next week, and hopefully on Monday proper!
In the meantime, please enjoy another devastating photo of the resident big dumb dork of my heart, Richard Madden. God, how I loathe him.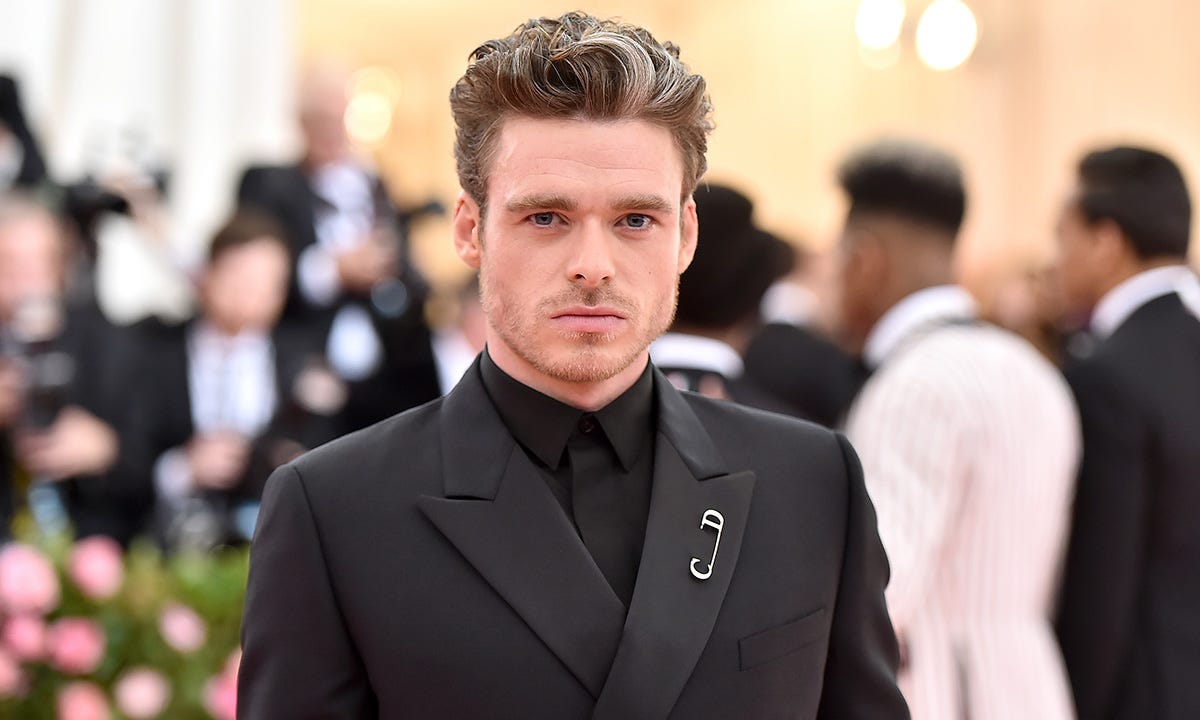 Yours in snoozing angrily,
Amanda K. Storey